12th International Epidemiology Workshop
Information
Time
From Sunday June 10th 2018 at 13:00
To Thursday June 14th 2018 at 17:00
Deadline
Wednesday May 23rd 2018 at 18:00
The Epidemiology Commitee of ICPP is pleased to announce the venue of the 12th International Epidemiology Workshop, in Lillehammer, Norway.
What is the International Epidemiology Workshop (IEW)?
IEW is the principal working group of plant epidemiology.  This is an organization with a rich history, and has met approximately every 5 years since 1963.  The regularly published proceedings of the IEW include recognized benchmarks of epidemiology.  It is this tradition of scientific excellence that we seek to continue by hosting the 12th International Epidemiology Workshop in Lillehammer, Norway.
A significant feature of this conference is that all participants meet as a unified group.   There are no concurrent session that would separate the group into subdisciplines.  All oral and poster presenters are specifically charged by the program committee to speak to a broad and diversely trained audience and to justify work in the larger context of plant pathology.  Our goal is not to discourage specialization, but to require effective communication of the breadth of research to an equally broad audience.  Our hope is that the conference will serve to foster multidisciplinary appreciation and collaboration.
The organizers of the 12th International Epidemiology Workshop take seriously their charge to continue the tradition begun in 1963 of convening a quality scientific gathering in an environment ideally suited to encourage discussion and stimulate research.  Thus, the objectives of the conference are:
Provide a forum for review and critique of major findings related to epidemiology since the convening of IEW11 in Beijing in 2013.
Provide a forum in which research on epidemiology can be discussed in relation to developments in other areas of plant pathology and plant biology, and an arena in which new and current ideas and concepts can be discussed in this context.
Stimulate discussion and speculation as to where future research efforts may encounter the greatest potential gain.
Produce a published volume that summarizes progress in the field over the past five years, describes current thinking in the area, and leads toward future progress.
Stimulate research in all aspects of epidemiology.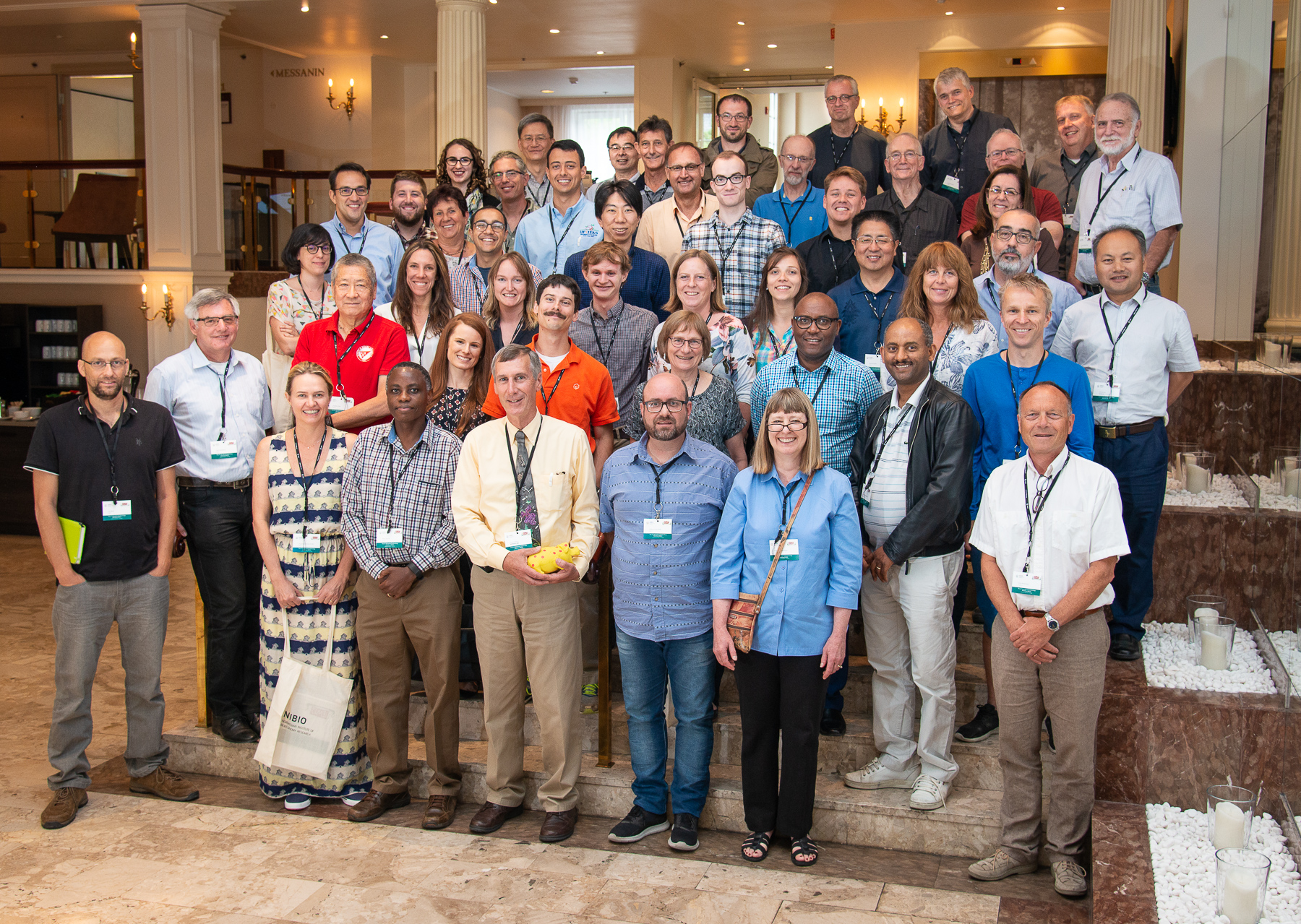 The participants present by lunch on moday. Photo: Erling Fløistad, NIBIO
Registration

Early (before 15 January 2018

Late (after 15 January)

Regular participant

2700 NOK

 3500 NOK

Student participant

1950 NOK

 2700 NOK

Accompanying person(s)

2300 NOK

 3100 NOK

 
 
 
Registration fees cover all tours, entertainment and gala dinner, and publication and library distribution of the conference proceedings. Payment for registration can be made using any major credit card.
NOTE:  Registration for IEW12 is limited to 100 participants.  Your early response will insure participation, reduce your costs, and will greatly facilitate planning of the workshop.  Registration fees are completely refundable up to 15 March 2018, so consider registering now.  After 15 March 2018, cancellations will receive a 50% refund up to 15 April 2018.  Registration fees are not refundable after 15 April 2018.  No registrations can be accepted after 15 April.
Lodging
Rooms for IEW12 participants have been reserved at Lillehammer Hotel. The hotel is a fully equipped conference hotel, located above Lillehammer town, on the northern shore of lake Mjøsa.   All parts of the meeting program will take place in the hotel.
Per person hotel costs for all IEW12 attendees, including students and accompanying persons, are 1545 NOK/day.  This price includes all meals with the exception of the final night gala dinner, which is included in the cost of registration.  This is an exceptional value for a 4-star resort, and at present exchange rates equates to approximately 166 EUR or 198 USD/day.
Room reservations should be made by contacting the hotel directly as soon as possible (47 61 286 000) or Karine Skipnes +47 466 44 000.  Be sure to mention IEW12 while making your reservation to receive the above discounted rate.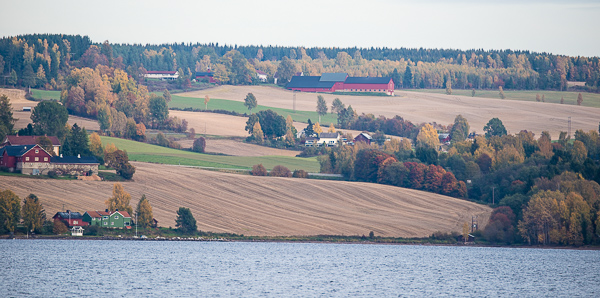 Travel to Norway and to Lillehammer
The Oslo airport (OSL) is Gardermoen, and is served by most major international airlines, with direct flights and convenient connections worldwide.  Lillehammer is 147 km north of Oslo airport Gardermoen and is conveniently reached in 1 hour and 40 min by train, directly from the Oslo airport for approximately 300 NOK.  Tickets may be purchased by credit card at the station beneath the main terminal at the OSL airport.
The Organizing Committee
 Norwegian Institute of Bioeconomy Research
               Arne Stensvand,  arne.stensvand@nibio.no
               Berit Nordskog,   berit.nordskog@nibio.no
               Andrea Ficke,      andrea.ficke@nibio.no
               Belachew Asalf,   belachew.asalf.tadesse@nibio.no
Cornell University
               David M. Gadoury,  dmg4@cornell.edu
Publication of the conference proceedings
We plan to publish a Book of abstracts the proceedings before the conference through NIBIO.  The book will have an ISBN no. and wwill be available online.  All registrants are required to prepare a 1-page summary of their work for inclusion in the book.   Detailed instructions for authors will be provided in a later circular.
Posters at the conference
Posters must fit within frames 90 cm wide by 150 cm high. Recomended poster size is A0 portrait orientation, that is 84-85 cm wide by 120 cm high.
Statement of Intent to participate
Please fill in this form as a statement of interest to participate in IEW12.  This is a non-binding statement of interest to attend and participate in the workshop. To assist the organizers in planning the best possible event, it is important that you reply as soon as possible.  Your reply will be followed in the near future by an invitation register for IEW12.  
Information
Place
Lillehammer Hotel, Turisthotellveien 6, N-2609 Lillehammer
Time
From Sunday June 10th 2018 at 13:00
To Thursday June 14th 2018 at 17:00
Deadline
Wednesday May 23rd 2018 at 18:00
Activity is finished and you can no longer register.
Preliminary Program
The program will be developed by the convenors and a program committee based upon previous meetings of IEW.  The overall goal is to provide a schedule with adequate time for presentation and discussion, and to provide the most appropriate venue for the delivery of a particular oral or poster presentation.  Active participation in the form of oral or poster presentations is expected of all IEW12 registrants.  It is important to note that the format for this meeting is unlike that of a general meeting of a scientific society such as ICPP or APS.  The expectation is for a more equitable balance of time between effective communication of research, and deliberative and meaningful discussions of that work.
The official language of IEW12 is English. 
Although there is no formal program for accompanying persons, they are encouraged to join us for all the evening events.  Rental cars are available from major agencies at the OSL airport, and in Lillehammer.
 Oral prsentation are 15 minutes, followed by 5 minutes for questions/discussion
Sunday 10th June

16.00

Welcome reception

19.00

Dinner

Monday 11th June

09.00

Opening remarks and welcome from NIBIO v/Director Arne Hermansen

09.15

Pathogen & Disease models (4)

10.00

Pathogen & Disease models (2)

10.30

Break

10.45

Pathogen & Disease models (5)

12.00

Lunch

13.30

Decision Support Systems (6)

15.00

Break

15.15

Decision Support Systems (3)

16.00

Multiple Pest Systems: Presentation and Discussion (1)

17.00

Free time

19.00

"Koie" dinner at the hotel

Tuesday 12th June

08.00

Decision Support and models (1)

Why is progress so slow, and how can we improve?

09.00

Population biology (4)

10.00

Fungicide resistance and management (2)

10.30

Fungicide resistance and management (1)

10.45

Poster session

12.00

Lunch

15.00

Bus to Gjøvik

16.00

Cruice with "Skibladner"

Welcome to The world's oldest preserved paddle steamer in timetabled service, with live steam engines, paddle wheels and a speed of 12 knots. 

For further information, please visit www.skibladner.no

17.00

Free time

19.30

Dinner at the hotel

Wednesday 13th June

09.00

Relationships between disease and mycotoxins

10.00

Cont.

10.45

Poster session #2

12.00

Lunch

13.30

Useful methods - R workshop

16.00

Guided tour on Maihaugen

For further information, please visit http://www.maihaugen.no

 

17.30

Free time

19.30

Aperitiff

20.00

Conference dinner

Thursday 14th June

Full day programme at Lillehammer

Departure 17:00 hrs

08.00

Concluding remarks

09.00

Planning for IEW13

10.30

Break

12.00

Lunch and adjourn
Contact
For Questions about IEW12, please fill in this form.
The Organizing Committee
Norwegian Institute of Bioeconomy Research
Arne Stensvand
Berit Nordskog
Andrea Ficke
Belachew Asalf
Belachew.Asalf.Tadesse@nibio.no
Cornell University
David M. Gadoury