Invitation NIBIO Landvik, Norway
FOR WHOM?
Turfgrass enthusiasts like groundsmen, greenkeepers, turf grass agronomists, consultants, researchers, grass breeders and suppliers of the turf industry.
MAIN GOAL
To present ongoing NIBIO projects and to maintain the professional network
On this year's field day we will focus on alternative products for IPM management of golf courses
Ongoing experiments at NIBIO turfgrass research sentre Landvik June 2017
Testing of turfgrass species, varieties and (untraditional) seed mixtures on golf course putting greens (SCANGREEN)
Evaluation of turfgrass varieties: Short-cut turf and wear trials (SCANTURF)
Turfgrass variety testing as part of GEVES' European network
Induction of resistance to microdochium patch using Civitas mineral oil
Potential for faster establishment and less nutrient loss during turfgrass grow-in using amino-acid based fertilizer
Leaching and surface runoff of fungicides from greens with various rootzone compostions and amounts of thatch
Effect of irrigation, fertilizer type and soil amendment on turf quality and organic matter accumulation on creeping bentgrass greens (testing of Melspring products)
Effect of fertilizer type, silicon and copper on turf quality and Microdochium infection on Poa annua putting green (testing of Melspring products)
Effect of Algae Green on turf quality and stress tolerance on various turfgrass species
This list is not complete and will be updated as the field day get closer
Unformal barbecue Tuesday 20 June at 6 pm.
An opportunity for networking in the garden at NIBIO Landvik. Seperate registration cost 40 euro.
Registration is only valid when prepaid.
Cost: Social evening/barbegue: 40 Euro (NOK 400)
Fied day (lunch included): euro 80 (NOK 800)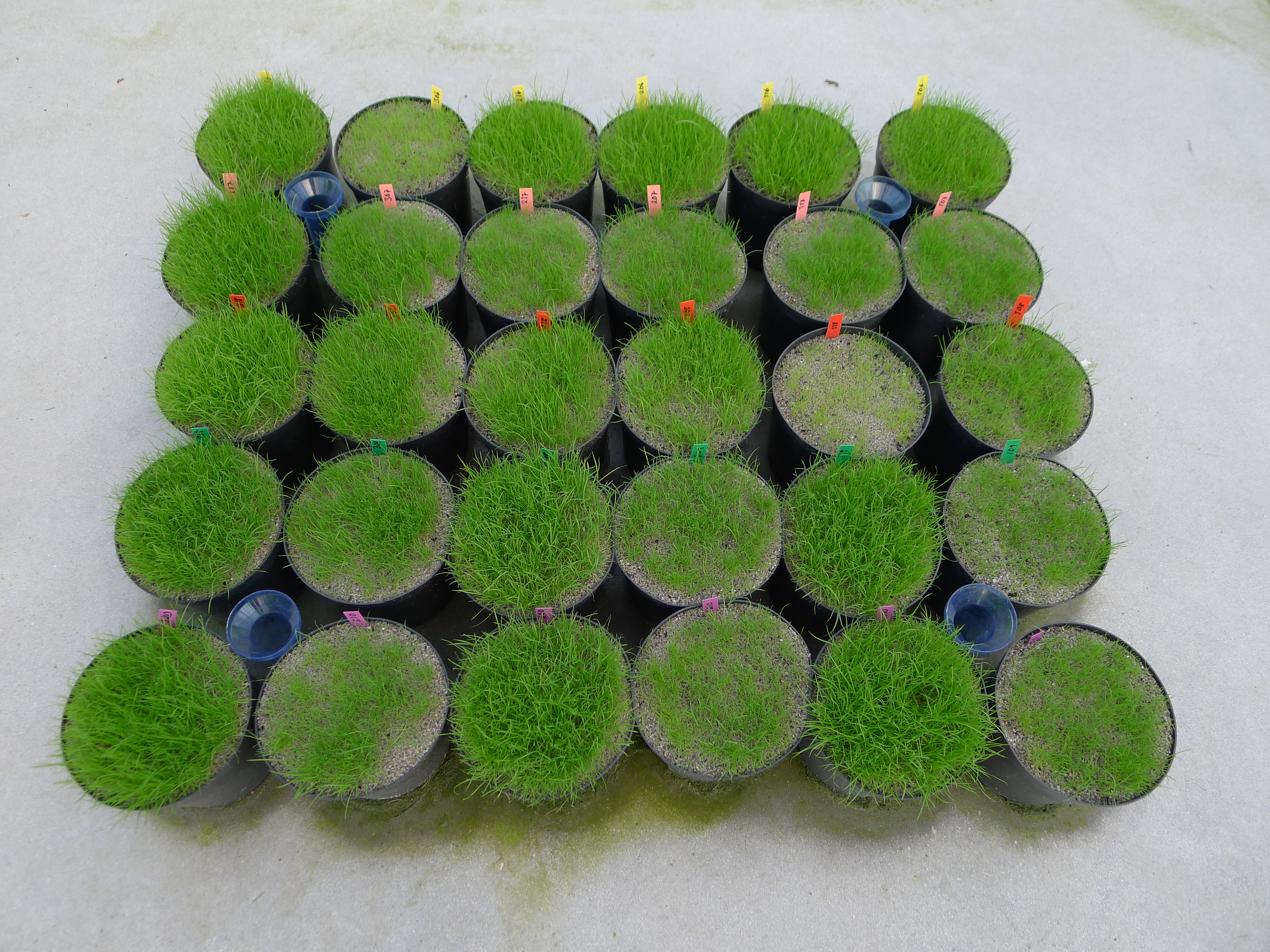 Information
Place
NIBIO Landvik, Grimstad, Norway
Time
Wednesday June 21st 2017 at 09:00 to 16:00
Deadline
Monday June 12th 2017 at 15:00
Activity is finished and you can no longer register.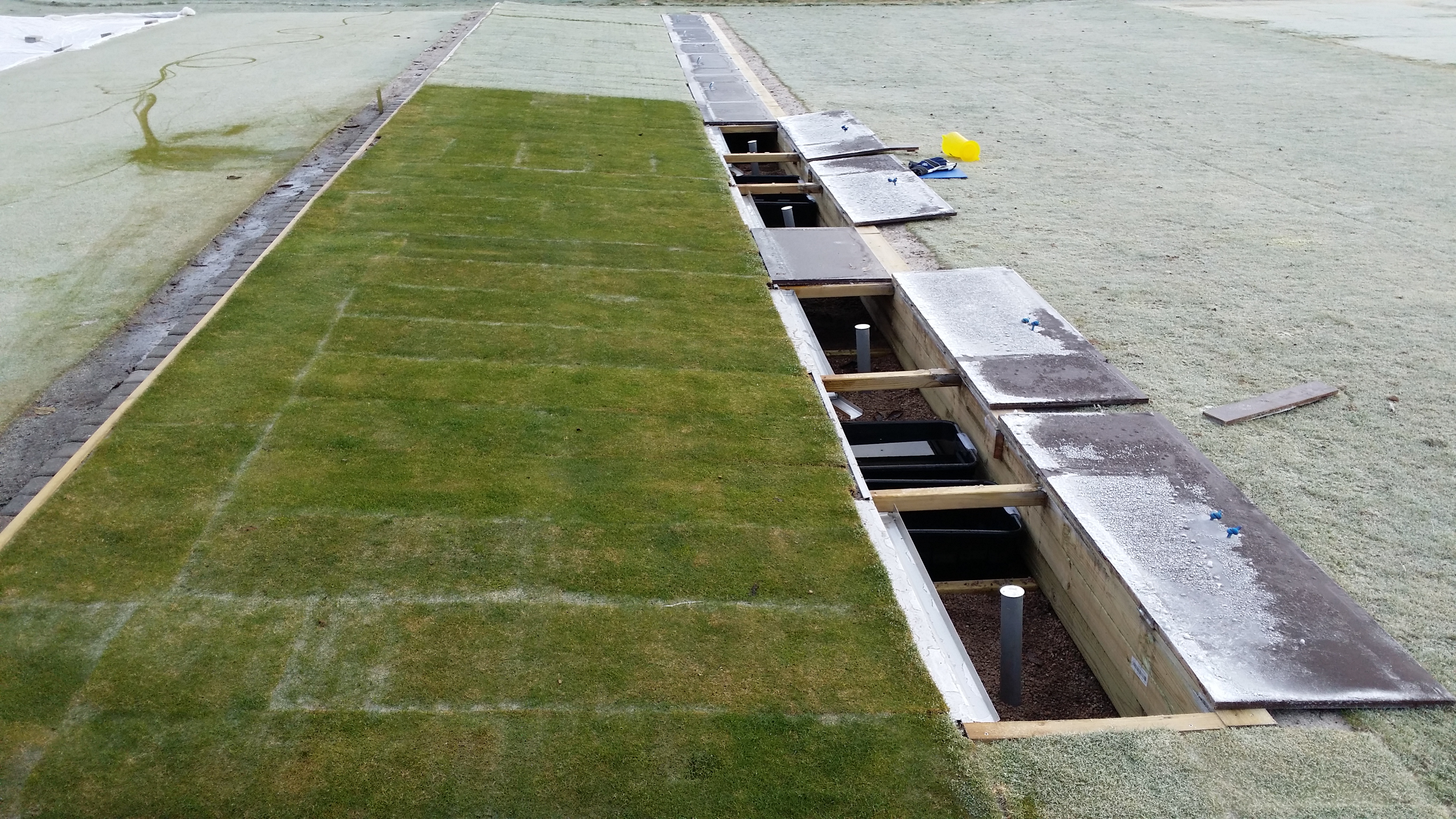 08.30

Opening by Maria Strandberg, STERF and Håkon Borch, NIBIO department of Urban greening and environmental technology

08.45

Ongoing turf grass research in the Nordics with emphasis on results from NIBIO' trials /Trygve Aamlid, NIBIO

09.30

Coffee

09.45

Fungicide leaching and surface runoff from golf greens / Marit Almvik, NIBIO

10.05

Status of Dollar spot disease in Scandinavia /Tatsiana Espevig, NIBIO

10.30

Field walk

13.00

Lunch

14.00

Management of Bentgrass Cultivars for Improved Resistance to Microdochium Patch under Climate Change Conditions by Sara Stricker, Annick Bertrand and Tom Hsiang, Canada

14.30

Introduction to discussion: Experiments for industry partners. Ethical dilemmas for the turf grass sector / Bruno Hedlund, STERF chairman

15.00

Opinions / Questions / Summing up

15.30

Field day closure
Event address: NIBIO, Reddalsveien 215, 4886 Grimstad
Coarch connections between Oslo and Grimstad:
www.nettbuss.no , www.konkurrenten.no , www.lavprisekspressen.no
Local airport: Kristiansand airport, Kjevik (KRS). Bus connection (sign Arendal) to Grimstad every hour takes 50 minutes.
Bus stop nearest town/hotel: Grimstad city centre
Bus stop "near" NIBIO: Øygårdsdalen, Grimstad (40minutes walk from NIBIO)
Taxi phone: +47 370 04 700
Hotel:
Scandic Grimstad, Phone +47 37 25 25 25,
Please use booking kode D000028125 : NOK 1241,-  pr night inkl. breakfast.
Hostel or guest house  in Grimstad:
Grimstad Vertshus og Kro, Frivollveien 11/13, 4877 Grimstad, Phone +47 37 04 25 00
Flats and cabins in Grimstad:
Bie Aparement, Arendalsveien 85, 4878 Grimstad (Bus stop Biesletta 50 m from reception) Phone +47 37 04 03 96

NIBIO Turfgrass Research Group
Norwegian Institute of Bioeconomy Research is an indipendent research institute owned by the Norwegian ministry of Food and Agriculture. The Turfgrass Research Group is a part of the Urban greening and environmental technology department.
Four researchers and two technicians have for a decade provided the turf grass industry with "ready to use research".
The projects have mainly been funded by Scandinavian Turfgrass and Environment Research Foundation (STERF). The main topic has been winter stress management of sports turf, but their work also includ grass variety testing new irrigation strategies, optimal fertilization and environmental studies.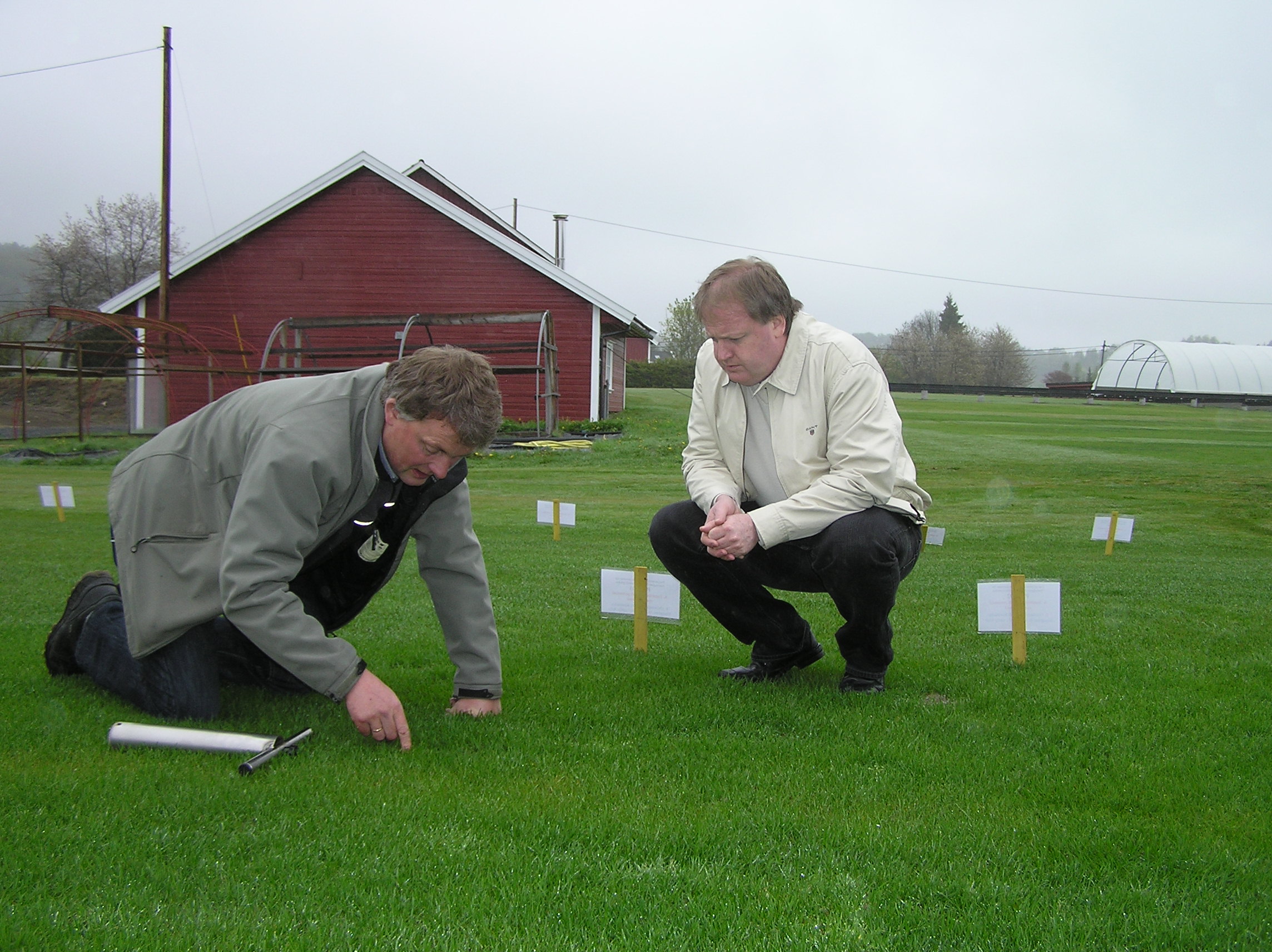 No Participants